You Can Easily Change The Window 7 Boot Screen by following these Simple steps:
1. Download Windows 7 Boot Updater ( Link Given Below ).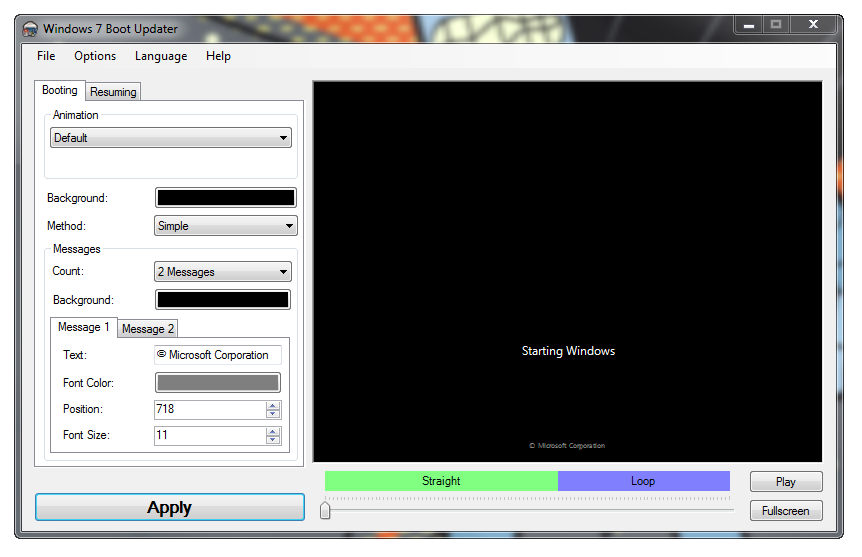 2. Now Open it. Go to File > Save Boot Skin As (For Back up).
3. Now Click On Default. Change it To Static Image.
4. Now Choose your own Image as boot screen. You can also change the text '
Starting Windows
' and
'Microsoft Corporation
' with your own.
5. Then click on play and then Full Screen.
6. Then Click on Apply.
Some Cool Boot Screens For Download (To run it go to File > Load Boot Skin) :